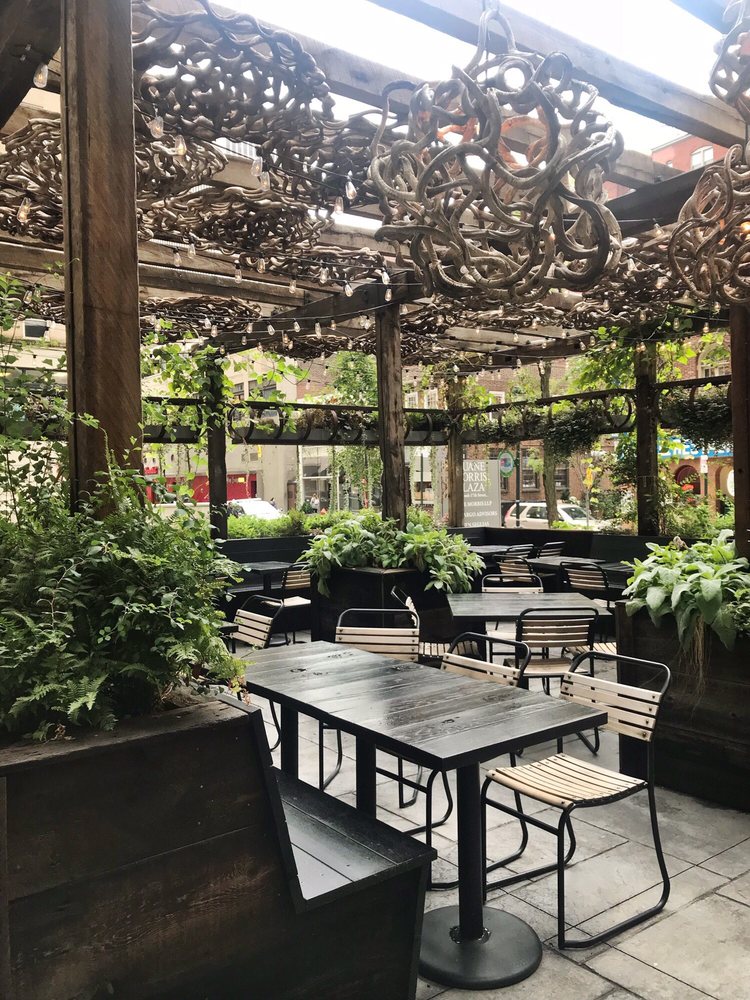 New Regulations for Philly Streeteries: What restaurant owners and their landlords need to know
Like most cities, "Streeteries" or accommodations made to restaurants to support outdoor dining, has had a major surge in Philadelphia since the start of the covid pandemic. Not only does outdoor dining provide customers with a more covid-comfortable dining environment, now that the pandemic is waning it can still provide restaurants with a much-needed boost in revenue. 
For a while, these Streeteries operated in a sort of liminal space; not illegal, but not quite legal either.  The City made a couple of attempts to regulate them during the pandemic, but ultimately kept kicking the can down the road in terms of enforcing any regulations, in service of the idea that putting more pressure on an industry that was already suffering so much from the pandemic would have been too cruel.  
Originally codified into law in January of 2022 (and effective as of March 2022), on Wednesday, October 22, 2022, the city issued new regulations for outdoor dining, which in our opinion are more thought out than the previous regulations and are likely going to stick around. Here is a primer on what you need to know.
Is your business eligible to operate a Streetery?
First important question, can I do this?  To begin, you must have a Philadelphia-issued food license like all restaurants in the City.  Past that, your restaurant must have at least three indoor tables and a restroom that is available to your customers. Perhaps most importantly from a zoning perspective, Streeteries are only permitted in designated commercial areas. There is no designated zoning area for Streeteries, only specific areas of the city laid out in Section 215 of the City Code (linked here at  https://codelibrary.amlegal.com/codes/philadelphia/latest/philadelphia_pa/0-0-0-276126). 
If your business is not located in an area permitted by the city code, you will be unable to apply for a Streetery License unless you successfully acquire a variance from the City.  
How to get a Streetery License
After determining that your business is eligible for a Streetery or obtaining the necessary variance, you will need to submit a Streetery Prerequisite Approval Application to the Streets Department.  This application carries a fee of $200 and (we are told) takes about 14 to 30 days to review. During that time, a Streets Department inspector will conduct a site visit to approve the Streetery. If your Streetery is approved, you will receive an approval letter from the Streets Department via email. You will then need to submit a Streetery License application to the License and Inspections office. If your application is accepted you will be required to pay the annual Streetery License fee of $1,750.  
Changes for current Streetery License holders
Along with new requirements to obtain a Streetery License, there is a new set of rules for current license holders that restaurant owners may not like.  Propane tanks and open flames are no longer allowed at Streeteries.  Outdoor dining has become popular in all seasons due to cost-effective heaters and fire pits. These heating devices will no longer be available and alternative heating options must be used for this fall and the upcoming winter.  Along with the heaters, restaurants will no longer be able to use tents, canopies, or even plastic domes on their Streeteries because they cannot withstand extreme weather. These are just a few of the many new regulations created earlier this month. If you are operating a Streetery, it is crucial to stay on top of the code because you are at risk of being shut down during a spot inspection. All regulations are accessible on the phila.gov website (https://www.phila.gov/media/20221018201649/Philadelphia-Streetery-License-Restaurant-Owners-Guide-Version-1.0.pdf).  
Do not hesitate to reach out to us at Info@Philadelphiazoning.com for any questions or assistance you may need in navigating these new regulations or obtaining the necessary permits and licenses.